Working with a confidential brand on a conceptual project to re-establish and strategise their packaging ranges. Truly experts in their field, and providing teas to the most upmarket of hotels and establishments, they were also looking to launch into the B2C market. With 3 tiers of exclusivity, loose leaf and tea bags, 8 tea types (black, Oolong, Ceylon, green, white, rooibos, herbal and fruit infusions) and countless teas and strengths within each, they knew they needed to create a wayfinding system that would work for both busy services and luxury retail browsing.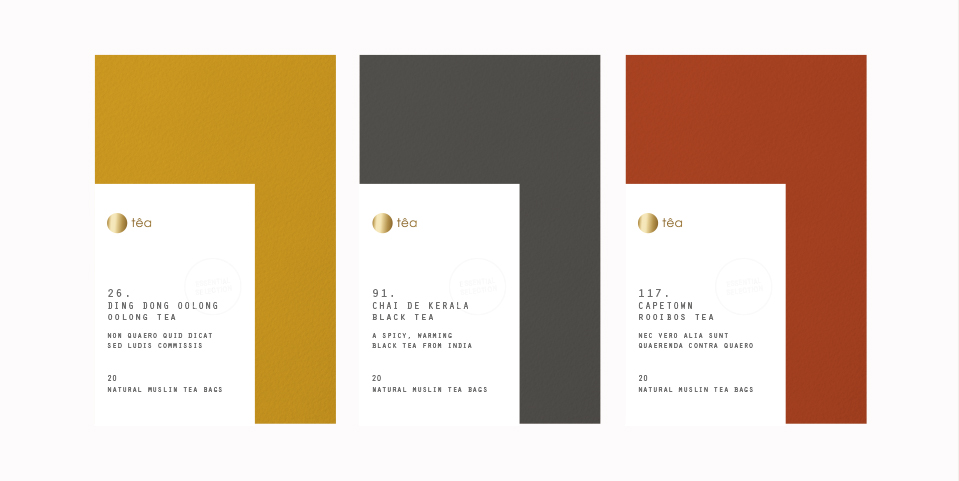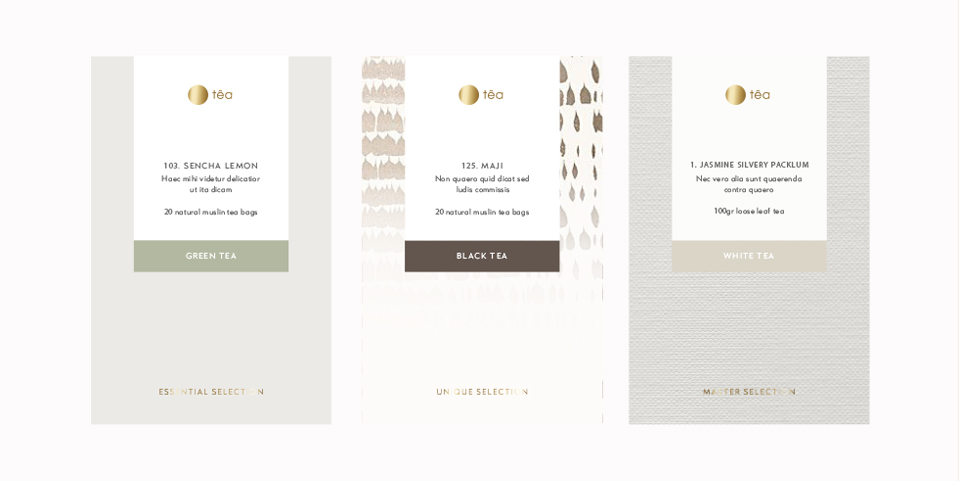 ↑ Colour banners for tea type, textures and prints to distinguish selection tier.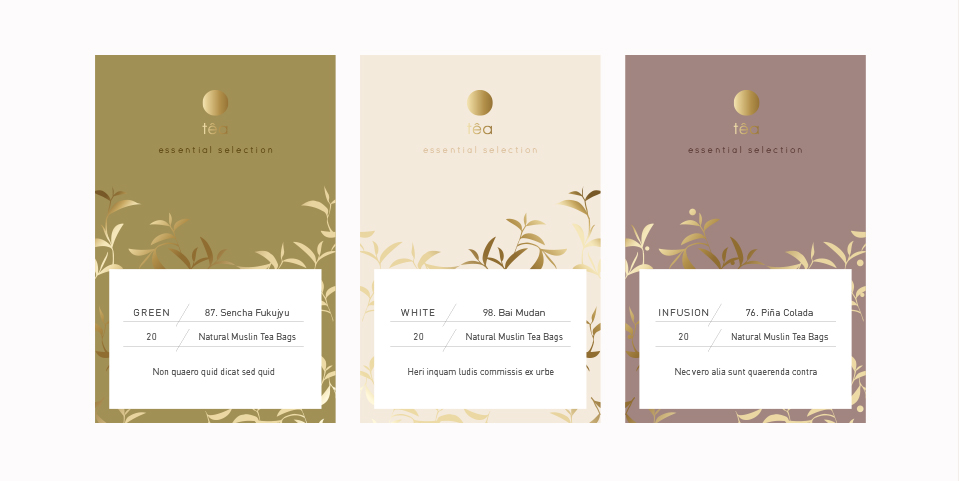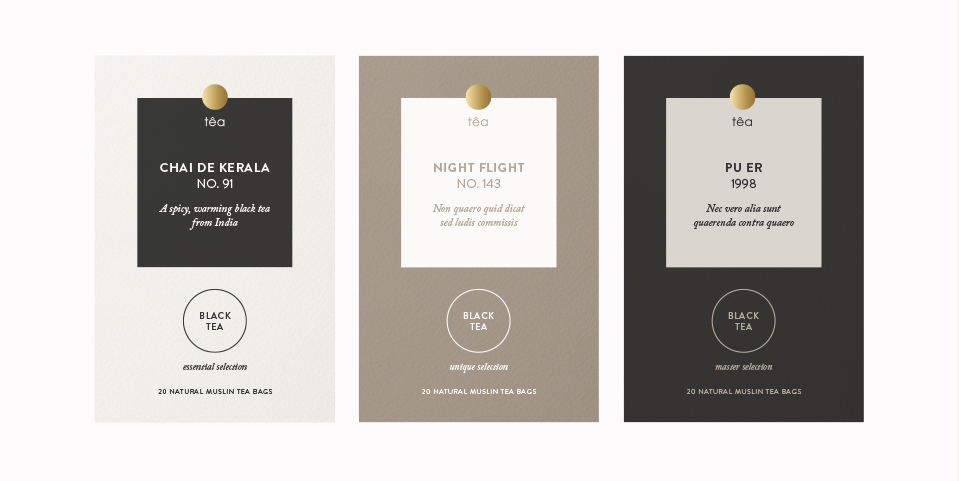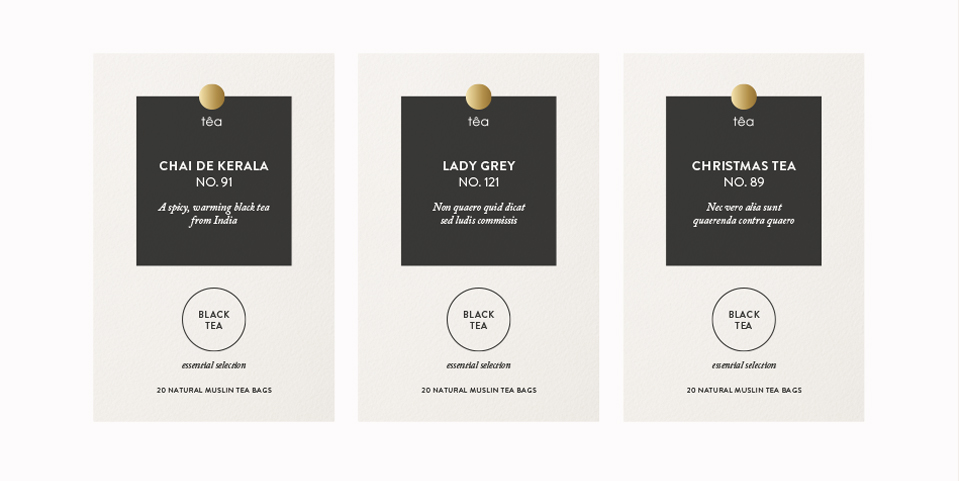 ↑ Colour defines the selection tier, with names and product numbers clearly labelled for quick selection in busy services.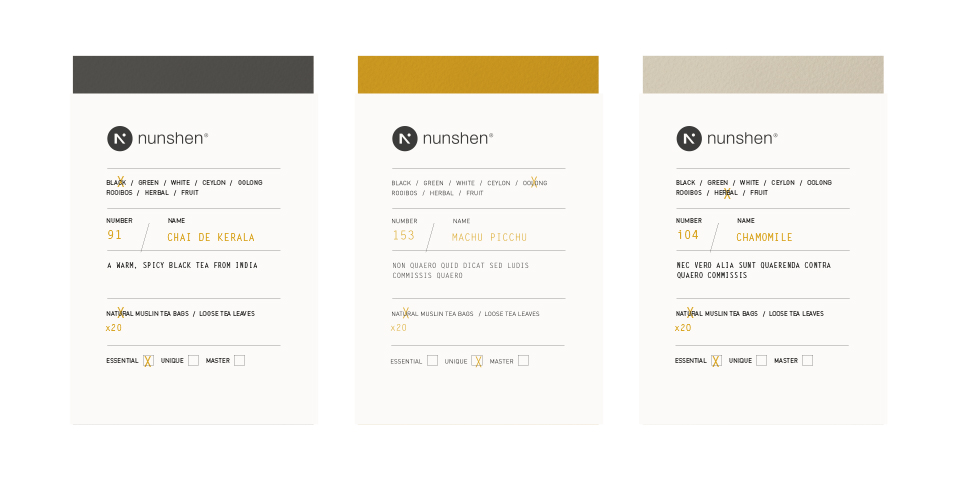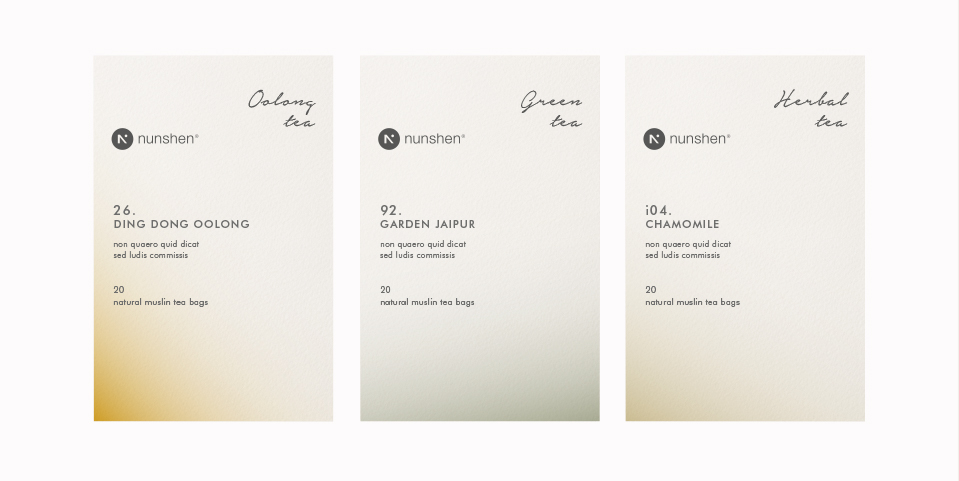 ↑ Colour blushes define the tea type, with the intensity of colour and space indicating the strength of each single tea.