Studio Spaces
Being an art form I was yet to experience, an abundance of questions filled my mind as I walked, earlier this year, across a sunshine covered Clapham Common, to meet Modern Calligrapher Megan Riera in one of her local coffee spots...
- An interview by Martha Holmes
I understand you have a background in film - was this an area you studied at university?
Yes, I studied Moving Image at Ravensbourne which is the area I moved into after graduating. I was offered two opportunities by different studios following on from studying. One was with quite a commercial studio, with less considered more commercial design, whilst the other was the complete opposite offering a more boutique people focused design environment. I had to decide between a larger pay cheque or a space that felt more people and design focused - I went with the latter and it was one of the best decisions I've ever made. Thinking back, I don't think I'd of lasted five minutes in the other place! So I spent a few years at 'This is Real Art' which I loved, before moving to 'Airside' - again a small studio. I realised that sort of set-up suited me well, but just after beginning with them they announced plans to close the company - not quite what I had hoped after just giving up a position at a great studio. The creative and managing directors had plans to start their own studio and suggested I joined them to make a team of three so it worked out really well. I got to work on some brilliant projects, a lot of title sequences, was Bafta nominated and was able to spend time developing my own style with a lot of creative freedom. I think this was the point when calligraphy became a focus in my work - I realised through the typographic titles sequences I was forming how useful calligraphy could be as a tool to my skill set. After developing a calligraphic title sequence for a feature film, I began practicing it more as a hobby, gradually putting together a website of my work. This lead to Quill approaching me to teach workshops with them. I was gradually offered more and more calligraphy work, until it made sense to leave my moving image job, and set up my own freelance business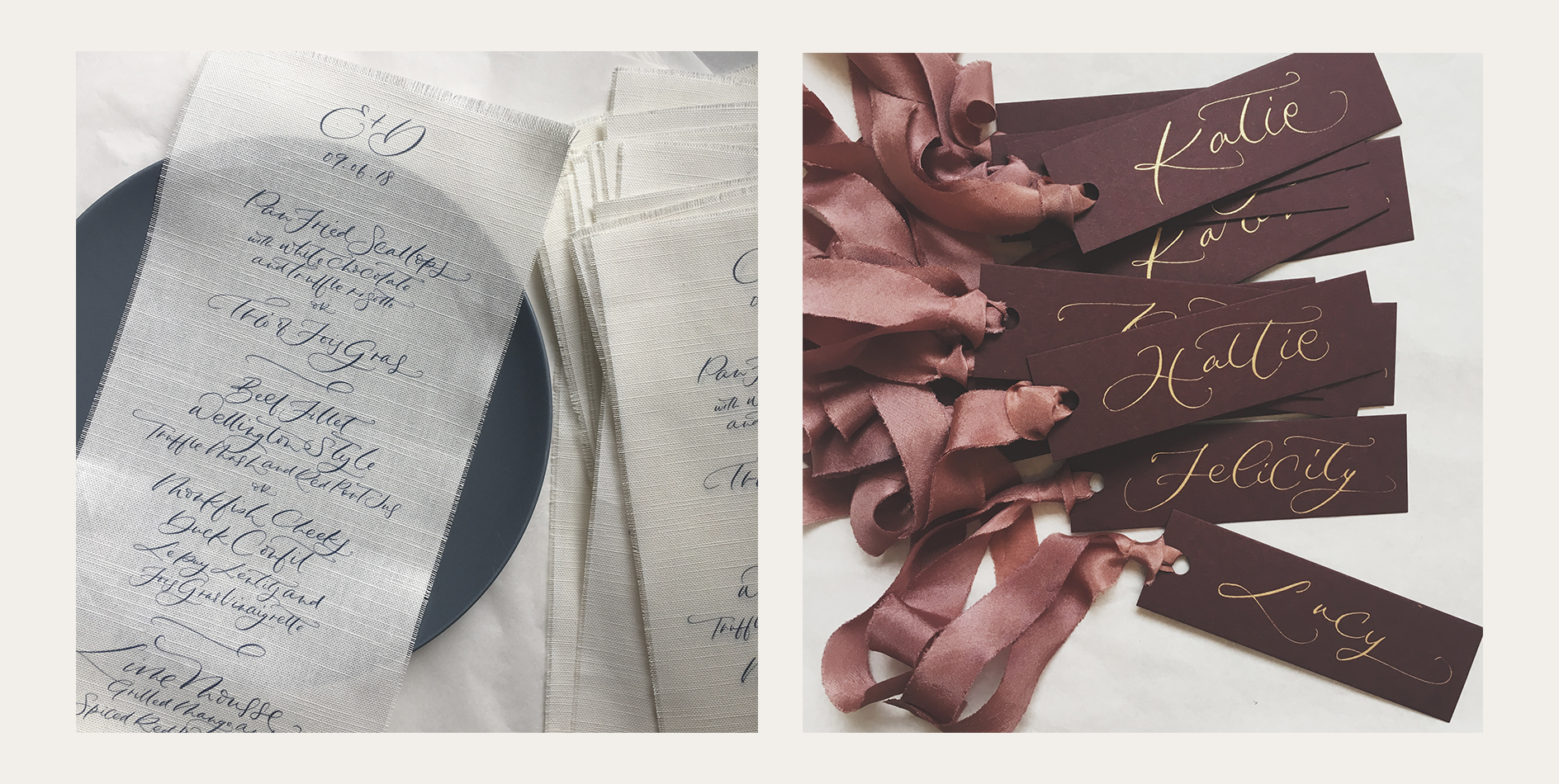 What form did your work take whist working with quill?
Quill London approached me to ask if I would teach workshops alongside them - I hadn't done this before so it was a chance to really explore calligraphy as an art form, something which allowed me to realise how I could push this further myself. Following on from my work with Quill, I set up my own calligraphy business - I was still able to dip into the world of moving image that I loved - I actually did the title sequence for J.K. Rowlings film 'The Casual Vacancy'.
Did you always think you'd like to have your own business?
It just happened naturally and it works perfectly around having a family - it can be a bit isolating at times and I am at a point where I am trying to collaborate more with people through the projects I focus on. I did for a period run my own workshops, but I am taking a step back from that now. Calligraphy is becoming such a popular art form, so many people are introducing it as a creative field or offering up workshops, that I am looking to shape my calligraphy into a more design orientated environment. I am lucky that my work has always come to me - I've been able to work with a brilliant range of brands, from Fortnum and Mason to the BBC, all which offer completely different briefs.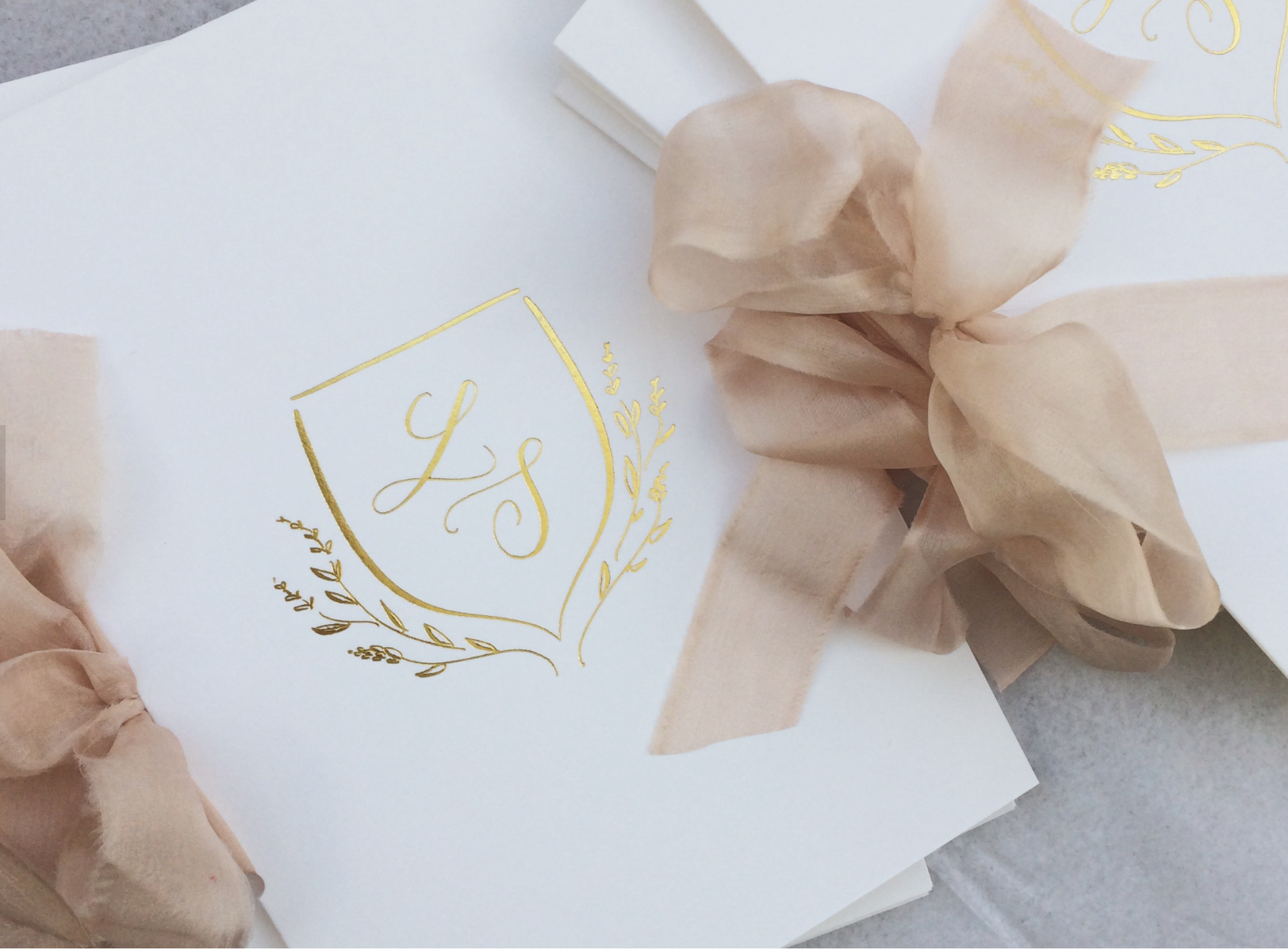 How did you begin to learn the art of modern calligraphy?
When I first started, nobody was really offering workshops, it was quite popular in the States however, so I used pinterest and shots I'd seen on instagram to fuel my inspiration. I simply bought the materials I thought would be good to start with, thinking it would be quite easy (it turned out to be far harder!), and through a lot of reading and watching I began to teach myself the process.
Has your creative interest lead from family routes?
Yes, my father is a potter. He moved back to Spain when I was eight years old, so I spent all of my summers in his wonderful studio, I definitely didn't appreciate how fabulous it was  until about 5 years ago! My Mum is very craft orientated - she might be painting silk one day then making ceramics the next, so her work was very hands focused.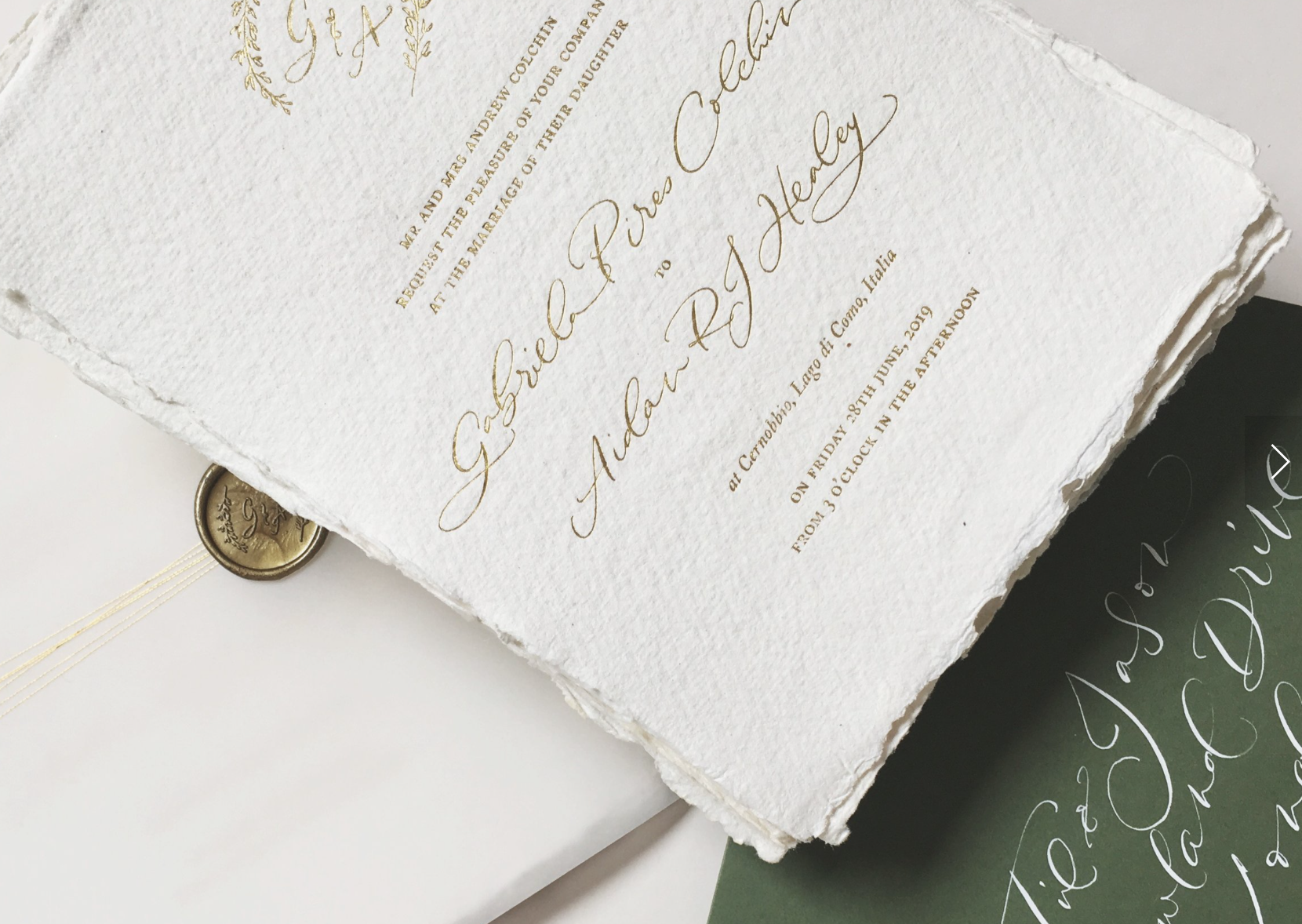 Is there a part of the creative process of working with a brand you enjoy the most? 
I love seeing the physical project in the wild or how clients who love the branding that I've done have used it within their business. When people come to me they usually have no idea of what they want, so I send them a long questionnaire to get an idea and feel for what they are after, from which I'll form a tailored project proposal.
Modern calligraphy - are there people you look to for inspiration?
I try not to be influenced by people working in the same field as myself, and I am trying to broaden how I find inspiration, looking to other creatives such as graphic designers, illustrators, painters, and florists. My fathers ceramics and grandfathers paintings are hugely inspirational. I try to look at textures in architecture and fashion, and see how it can be used in paper form. Once in a while, I try to take a month or so off, to clear my head, and simply spend time visiting galleries and museums.
"I am even influenced by my four year old, who is a budding artist, and I wish I could simply 'let go' the way she does when she sits down to paint or draw."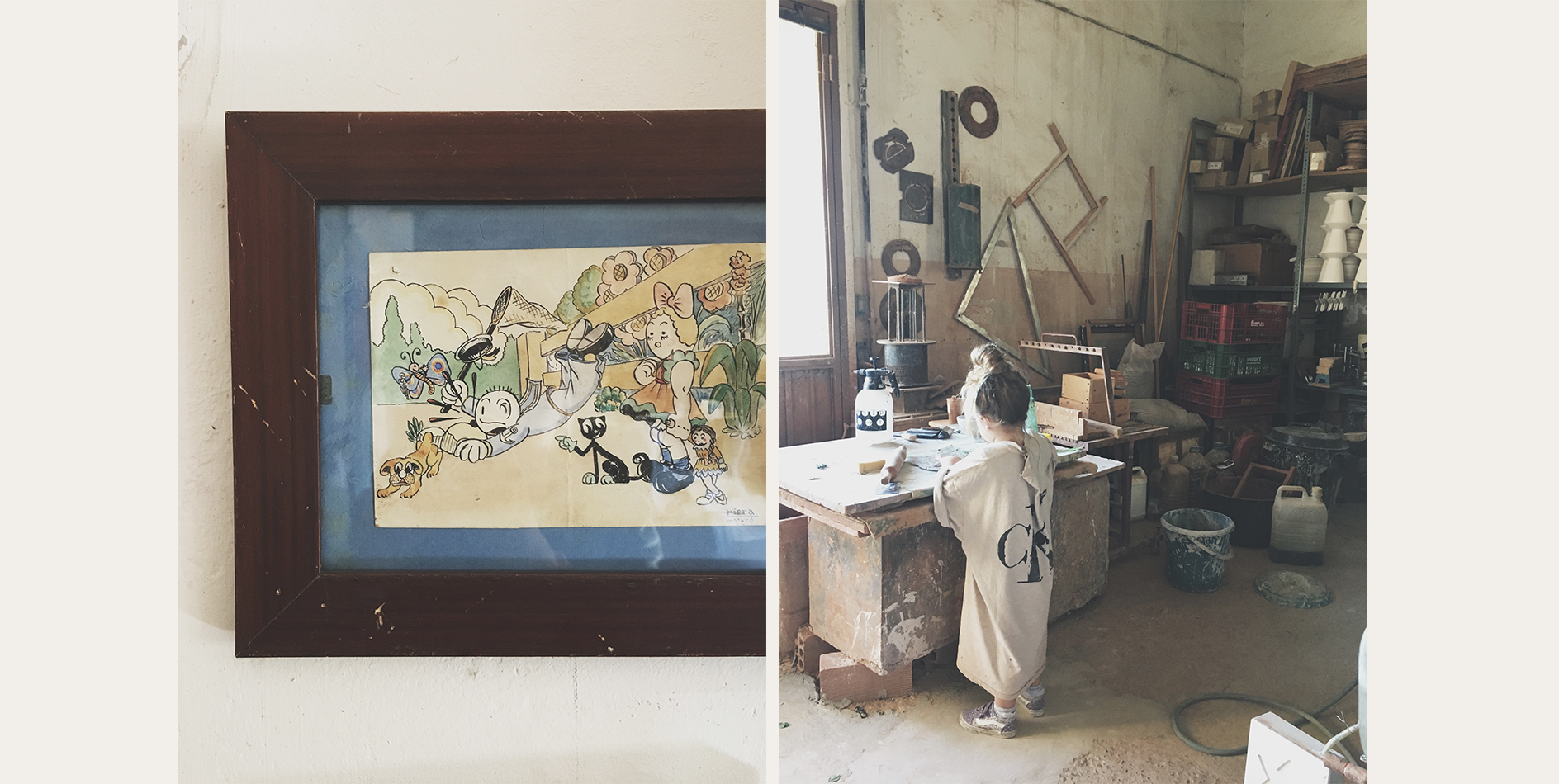 Do you practice other art forms other than calligraphy?
I love painting, sketching and life drawing, although I do find it hard to let go and not have control. I try to challenge myself to use different tools, such as pieces of wood or huge paint brushes to play with texture and mark making.
Over the years, I have seemingly carved out a somewhat defined style for my business, and although this is great because clients come to me, knowing more or less, what they will get, I don't tend to get briefs that push my boundaries and allow me to experiment. That is where personal projects are important - they allow you to work without the limitations of a commission. I am realising the importance of collaboration too and the benefits of sharing creative skills can be to a project - a method of working I am working towards.
Do you see calligraphy as an important tool within society?
The over-absorption in the digital world has now encouraged crafts such as calligraphy, macrame and weaving to re-appear in new and modern ways. People have lost the ability to write letters and use their hands to practice an art form - as a society many are looking for ways to switch off from screens and these art forms are allowing that. I think it is exciting that people are realising the importance of practicing these skills. It is important to create interest around these ways of working, especially among younger generations.
My four year old it just learning to write - I would usually think of a four year old's writing as very basic and resourceful but hers has these gorgeous flourishes - she doesn't sit down and watch me work but it seems to be rubbing off in some way!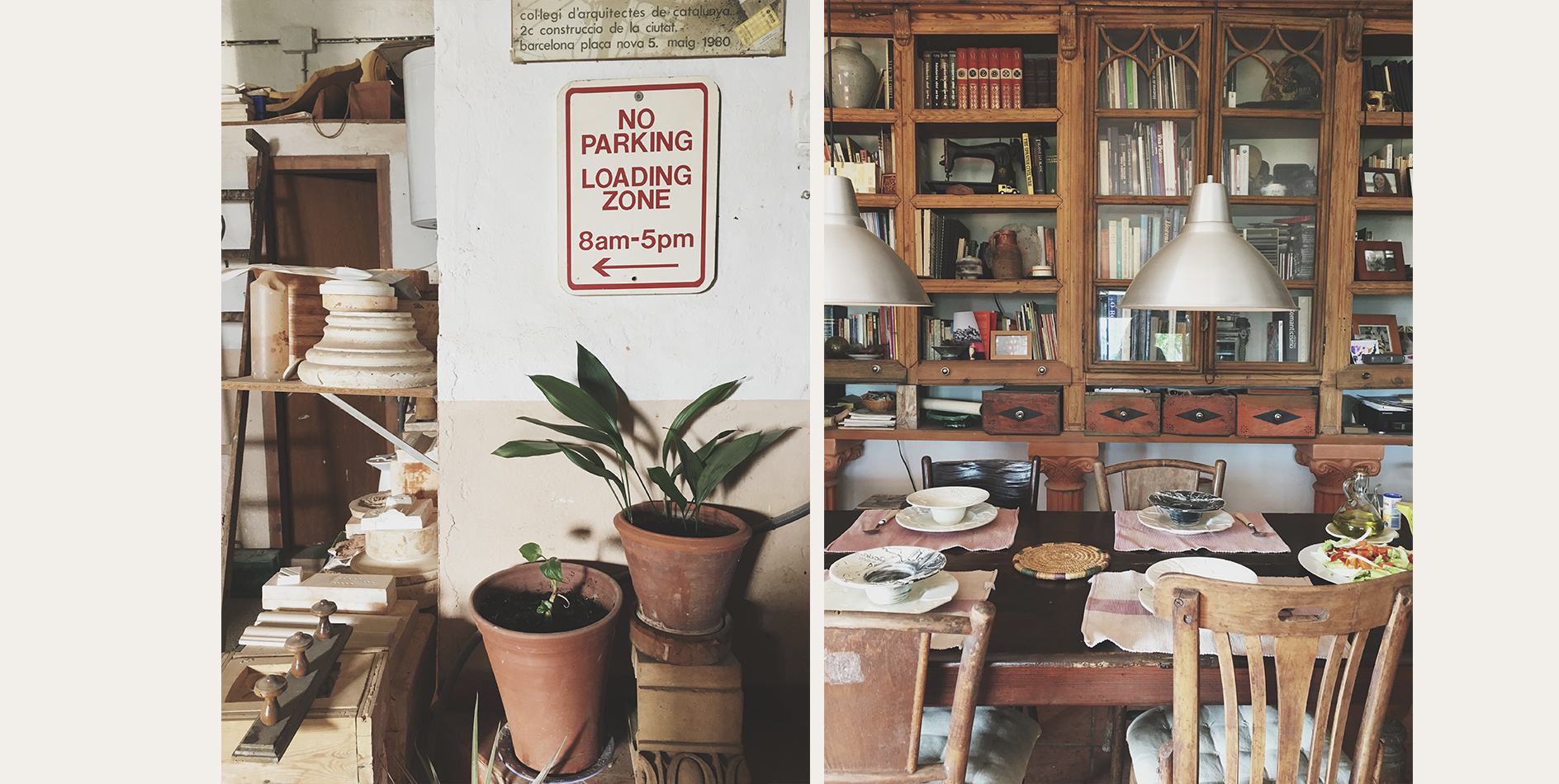 Do you have a studio space where you base your work?
I do, I have a big room with lots of natural light. There are nibs everywhere, tonnes of different inks, drawers full of gouache and water colours, and of course endless papers, vellums and hand dyed silks, oh and a lot of ribbons!  I like to always buy different materials knowing they will fit a brief at some point. I use rubber stamps alongside my embossing and a hot foil machine - my dream is to get a letterpress one day! 
Is sustainability a consideration within your work?
Sustainability is a massive issue for me, especially working in a throw away industry as I do. I turned down my first client this year based on that ethos - they wanted acrylic 'save the dates' and invitations, which I just couldn't bring myself to do.
How do you plan to develop your business?
I am looking to move away from workshops and weddings, although they are a huge part of my work and income, I would love to work more with brands and people that I can really develop a style and voice for. I'd like to see my work have an impact on the way a business or creative brand grows.
Most of my work at the moment is bespoke, resulting in a lot of emails back and fourth, constantly tweaking things or adjusting the paper stock we're using, sometimes it can be up to 300 to and fro conversations. So I am working on offering simpler more structured services that give a range of paper stocks and colour choices to make the process a little bit more stream lined. I am also trying to get away from just focusing on calligraphy, by incorporating typographic design elements into the services I offer, using metal plates and hot foils, so still in keeping with the materials that I use within my calligraphy work.
photography by Megan Riera
Return to posts