The Printed Magazine: Thoughts and Future
A conversation with Daniel McCade, owner of Magalleria, Bath
Journals and magazines – those that educate us, those that give a sense of discovery or those that simply allow us to be present, are items that Elaine & I often turn to, to enrich our creative process. During a period of isolation, these objects have become even more apparent to our daily routines – with less outside influence, time has been spent absorbing and appreciating printed matter than before.

Many of our journals have originated from Magalleria, a wonderful independent store in Bath than we have grown to love.

Over the past few weeks, we have formed a conversation with owner, Daniel McCade, discussing the language behind the printed magazine, its growth and evolution, and the way they can best integrate into our lives.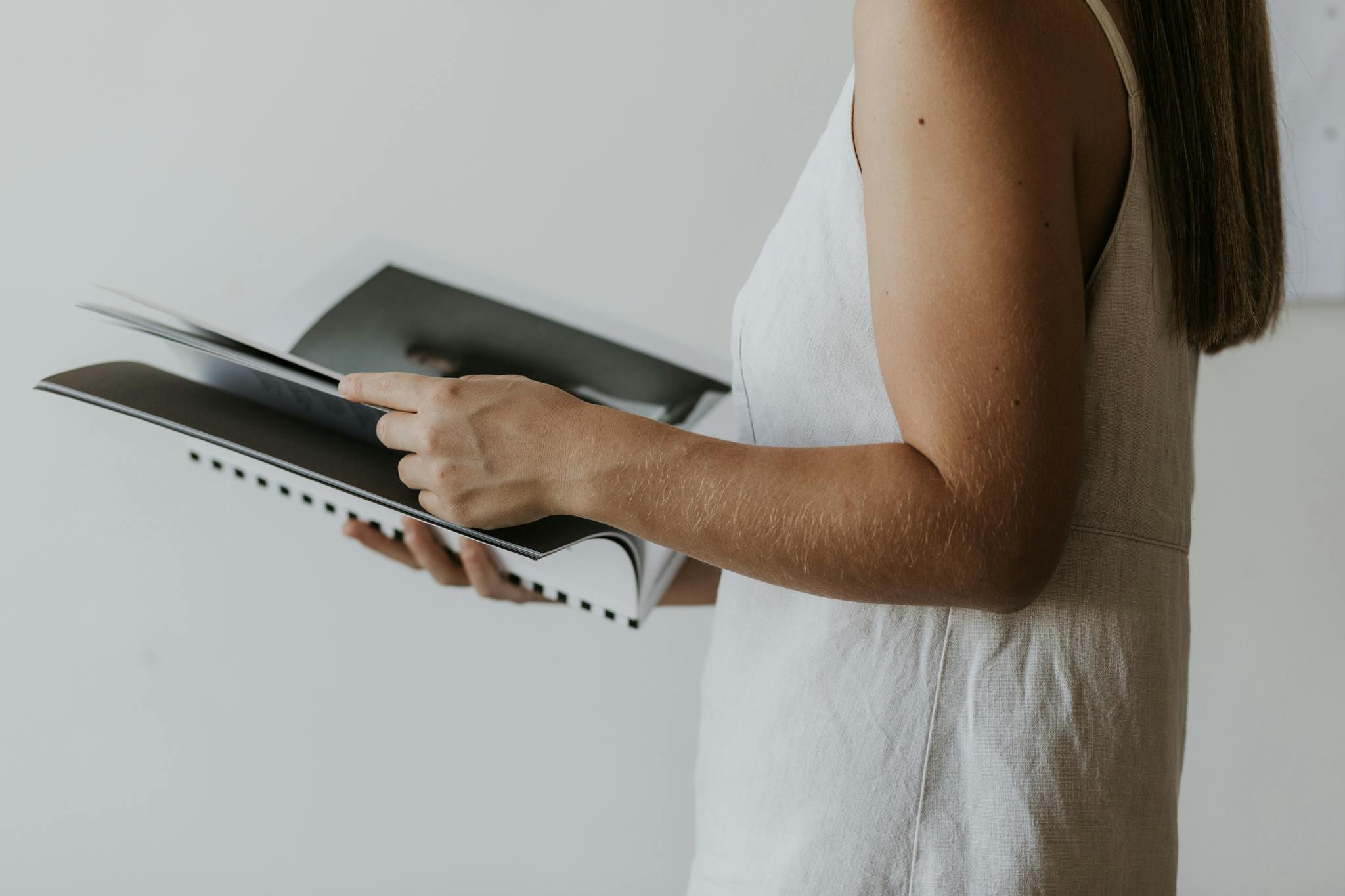 In terms of aesthetic design have you noticed any trends to how journals are visually portraying themselves – perhaps journals that have been existent for a while and have had a refresh or those that are new to the market?
The concept of the generic independent or modern luxury magazine is now well established and many of those titles that have existed longer than a decade have now upgraded their production quality to capitalise on this development, or at least to enter this new market. The new aesthetic is generally characterised by a restrained or lightly minimalist handling of strong photography with plenty of white space, printed primarily on uncoated paper (Cereal remains the template) or alternatively something in a looser, more typography-driven format. Interestingly Elephant magazine which was an early example of the former has switched to the latter.
Has the way that you research journals to represent in the store changed over time? Do you look for different attributes for new journals opposed to a few years ago?
Yes, it has. After five years we have a better idea of what will sell, balanced against what we feel we should be selling in order to make more challenging material available. We're now less proactive in our searching – magazines come to us, when it used to be the other way around. We also have to monitor what other more mainstream competitors are offering in order to differentiate our stock. We used to look for and support magazines on crowdfunding sites but found that these often do not finally appear, fizzle out, or simply don't tune their offer to retailers – I don't want 10 tote bags printed with the magazine's logo or to buy dinner with the publisher, I want 10 copies of their magazine supplied at a commercial discount. Over time we've increased our importing to keep the list fresh and different from everyone else.
Journal content has to compete with such a saturated screen based offering, how have you noticed successful articles to ride above this?
I don't think this is such a huge issue. A lot of content now is frustratingly behind a paywall, and is often too long or complex to be comfortably read online. We think the in-depth interview (when that's truly what it is) belongs in print. Journals that offer a more comfortable reading experience with considered or verifiable content that is not time-sensitive or linear – inevitably now termed 'slow journalism' – seem to us to be building strong readerships. Today I was looking at Racquet, a tennis magazine that examines hidden histories, forgotten personalities and unnoticed quirks. Right now the coronavirus situation means that there is no instant sporting information to consume, so writing like this is perfect for filling the void. 
Many creatives we talk to wish they could be more 'offline' in their practice and rely less on social media for the progression of their work. Do you think this attitude could open up doors for a new type of printed journal or a new market of readers?
We're evangelists for analogue culture, but I can't see how anything of significant scale could emerge as our digital lifestyle seems too entrenched. The enduring advantage of print is its tactility. This could certainly be embraced or utilised much more; creative artists understand this and the book as an art object is a well-worn project, but journals and magazines seem timid about pushing the parameters. Revue: Conversations and Esthetiques from France is a cultural magazine I feel people should look at. It's also just released a companion flip book-style beauty magazine that illustrates even more effectively what is possible. Emergence is an interesting example too, in that it's gone from being a web platform to luxury cross-genre print magazine.
Otherwise, where you have artists and creative groups working solely in analogue practice, you'll find silos or communes. People who make zines for example – true zines – don't intersect with Magalleria because they see us as unacceptably commercial, which I have to admire and respect. They post their work to each other and hold fairs and other events to view it and to exchange feedback. 
The closest approximation to a game changing print journal is The Analog Sea Review which styles itself as an 'offline project'. That is, no supporting website and no social media presence (we had to write to them initially), just regular bulletins posted out to readers who sign up for it. Evidently we're the main seller of the journal in the UK but we've reluctantly had to agree to their polite request to stop selling it from our website. They feel it impacts on their mission to be fully offline which means placing the journal in a physical shop where people might stumble across it, or get to hear about it and travel to the shop to buy it. Or maybe telephone the shop to have it posted. Again, I admire this but I've lived long enough to remember when this was the only way things could be done and find it regressive more than anything else. 
Could you give a brief overview of how you've seen the journal market shift over the past 18 months? ...In terms of subject matter and peoples buying habits/type of customer?
We've seen a major spike in environmental titles and much more on gender identity, but eighteen months is probably too short a span to capture any major change. Rather than subject matter I would say there's a more perceptible change in the mechanism of publishing. It's very common now to publish issues on a single theme. Over the last three years we've seen more magazines with a self-limiting lifespan, or a finite series of issues. There's 'deep dive' journalism mag Weapons of Reason from the Human After All agency. Occult/pagan magazine Sabat published a trinity dealing with 'the three ages of woman': The Maiden/The Mother/The Crone. Migrant Journal was a six part series identifying how people, flora and fauna move around the world. The quality of its research and writing (which is solicited by an open submission policy, another developing approach) was something else, but its innovative design really caught the eye and it's now on display in London's Design Museum. Migrant Journal and Sabat I think are further examples of projects that really grasp how exciting and innovative print can be. But the point I'm really making that a magazine doesn't have to go on forever but can be conceived as a short series with a natural end.
Developing and upkeeping a printed journal is obviously an expensive process – do you think there will become a point where it is simply not affordable for some of the smaller publications to keep going? Might this affect the cross section of journals on offer to us?
It's an interesting question. We haven't seen a falloff in the numbers of small indies, but we've seen many come and go. While print is certainly expensive, I don't think it explains the volatility. Many indies are side projects and are impacted by fairly routine life changes such as the birth of a child, a family illness or even a major job promotion. Nobody at this level gets paid, so discouragement always lurks. But the main reason for failure is not viewing the process as a whole. Not all creative people are able or bother to market effectively enough to position their magazine where people can buy it. Supply chain logistics is a routinely dull mechanism but it has to be grappled with to put the magazine in this place (where people can buy it). And, of course, informed business sense should underpin every decision. I know this because so many new magazines approach us not with a marketing pack but with the question, "I just made a magazine. What do I do now?"
I would also add that I don't really understand the aversion to advertising. There is an idea from somewhere that indies should be ad-free, but it's a question of balance and relevance. I don't like wall-to-wall advertising, but when I read a music magazine, I read every advertisement as well. We occasionally advertise in magazines where we feel there's synergy. Publishers who address this will always do better in my observation.
In light of our current situation with fewer people looking to spend on non-essential items, are there techniques you feel independent journals might adopt to keep readers interested during this time?
I think the magazines that do best are those that manage to build a sense of community around them, and that's paramount right now. Again, this is where print and digital work so well together. It's clear to me that a magazine should start with some form of internet or social presence with which it can build its audience – something that is now often grandly called a 'platform'. Many of these are providing free content, or exclusive content to readers (usually subscribers). But it's as simple as keeping your readers in the loop, mainly with news around the magazine's driving idea and what's coming up in your next issue. If there's a glitch or delay, let the readers know. Every day someone will ask me whether a particular magazine has arrived at Magalleria. I don't keep a record of these magazines, but if I made them into a list you could guarantee that these will be among our most popular titles. Their readers have been tipped off and tantalised to the extent that they can't wait to get the new issue in their hands.
Return to posts