From 18 into 19
The forming of conversations, the creation of new spaces & the unearthing of new spheres in design, has underpinned much of the studios movement over the past 12 months...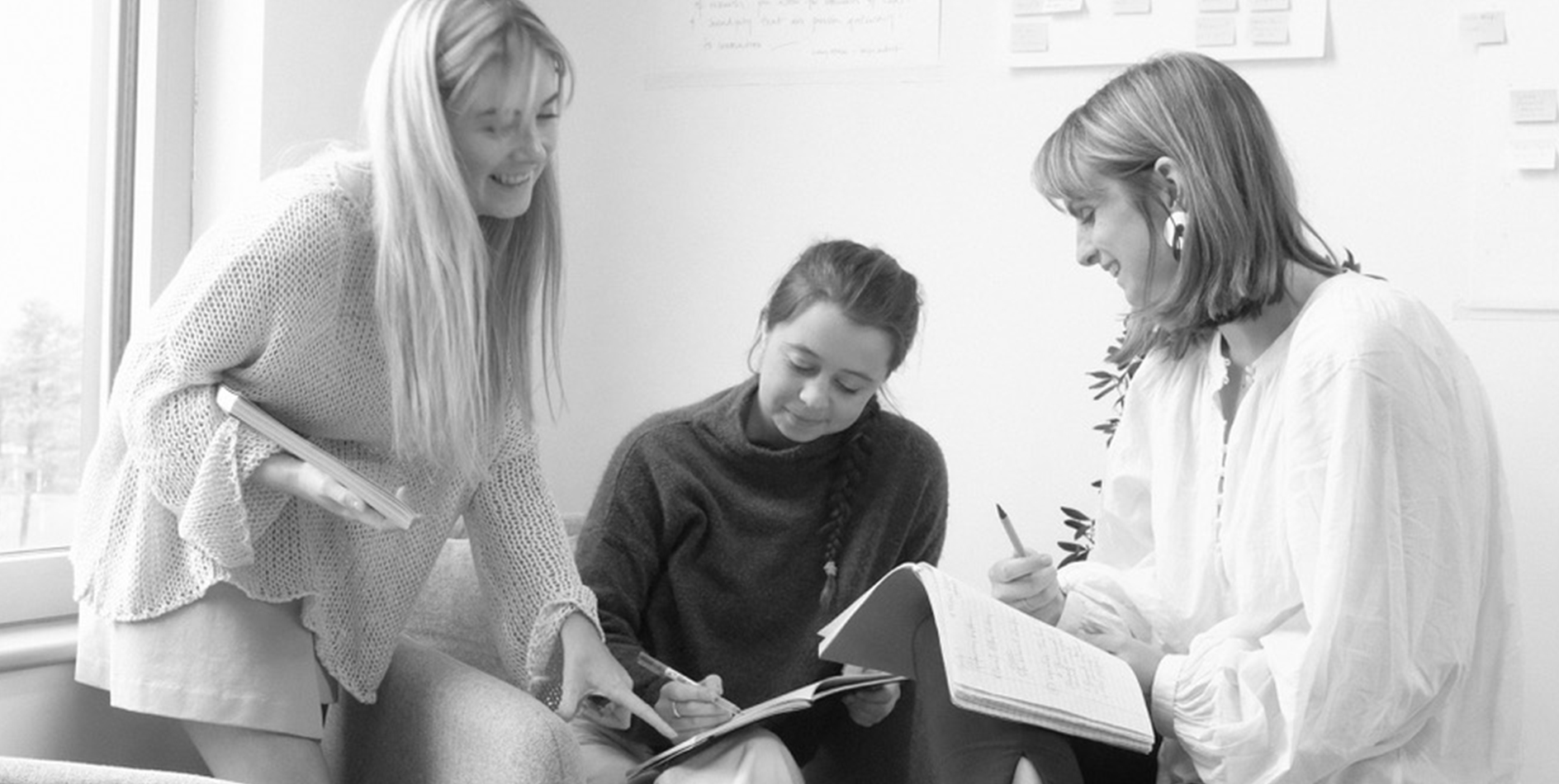 Since growing in size to a team of three, the concept of collaboration and the sharing of skills has become integral to how we work as a studio. We've broadened our outlook through new creative elements from in house product shooting to fine artist collaborations. We've seen our online presence grow with the launch of our website, and subsequently the introduction of this journal. The website has given a sense of reflection on past work, encouraging documentation for the comings and goings of work in the studio. The journal has grown from the inquisitiveness and curiosity of other creatives who surround us, and the desire to be educated by their knowledge and ways of thinking.
The simple act of sitting in one another's studio and forming conversations around practice and process has encouraged the opening of our own gallery space, to physically showcase our discovery, and so, we saw the launch of the '1850 Store' – an online store that will grow seasonally through-out the coming year, mirroring the new conversations and artists studios we become exposed to.
Our 'Calm Down Club' events too, will continue to harness the coming together of like-minded individuals, happening quarterly, each with a different creative collaborator. 
Naturally, the expansive nature of our recent in-house projects this year have allowed us to see just how beneficial a larger studio would be to our practice – an exciting 'in the planning' idea we have... to physically build the presence of the studio and the opportunities it can offer to our clients.
However, for now, we are seeing the New Year as a window to leap into new projects, giving both a sense of excitement and anticipation. And as a token for the beginning of the New Year, we would like to offer free 45 minute consultations with us; to simply form a conversation, talk about your plans and share thoughts to encourage them to happen. Just drop us an email and a little bit about yourself to hello@studio1850.com. 
Wishing you the happiest of Christmases and best wishes for 2019,
The Studio 1850 team 
X
Return to posts