10 Instagram Content Ideas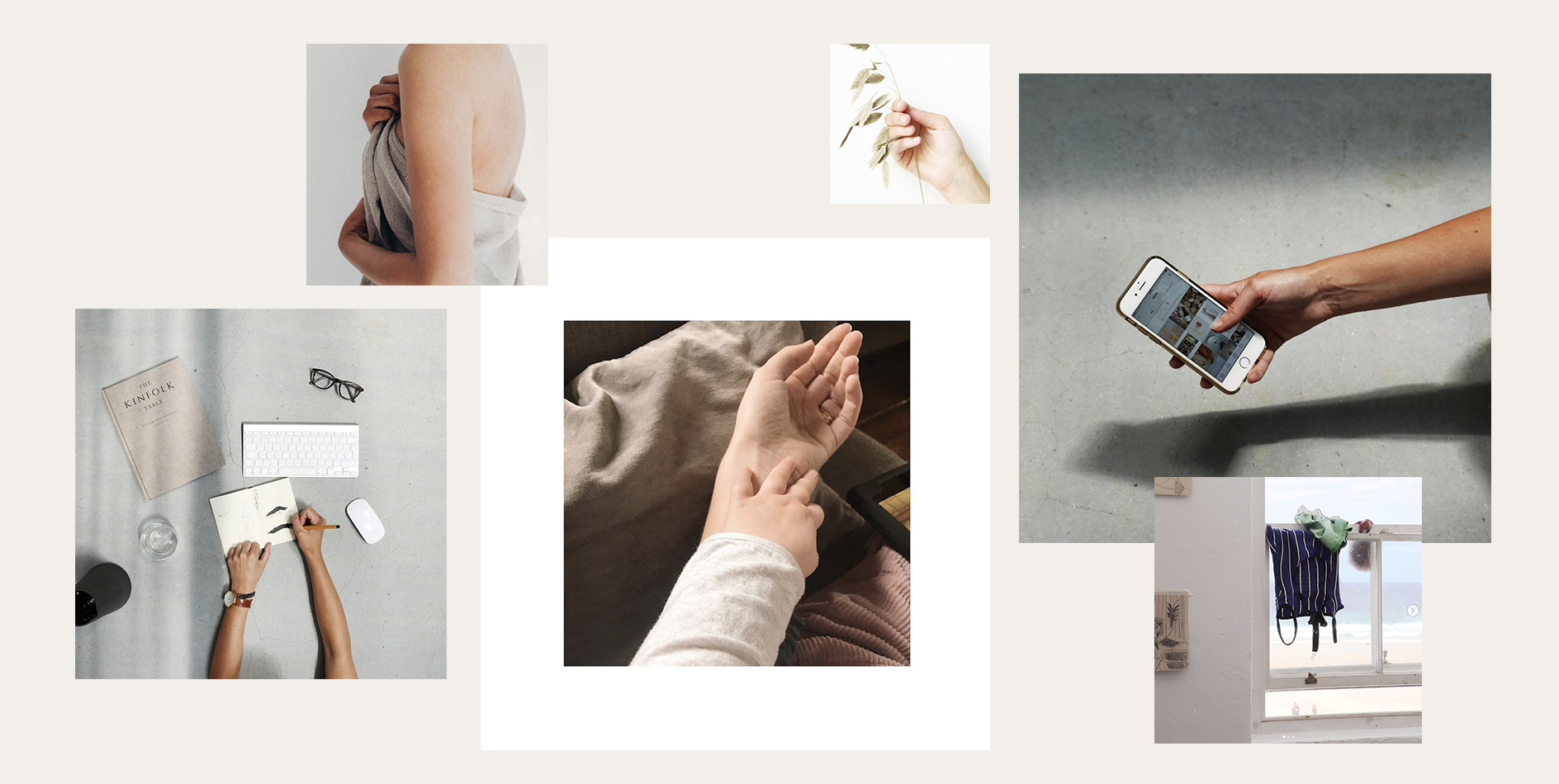 As a creative studio, we advise brands to not only post inspiring product shots onto their social media channels but a variety of micro-content, showcasing a wider lifestyle and brand ethos. Micro-content is short and easy to digest pieces of content, perfect for the fast-paced environment of Instagram. 
Creating authentic and engaging micro-content that perfectly reflects your brand is difficult to say the least, and the new Instagram algorithm further ensures that only the best content will get seen. We have gathered 10 content ideas to get you inspired and more importantly engaging with your audience/potential customers.
1. Every Friday Instagram's Weekend Hashtag Project (#WHP) suggests specific themes and hashtags each week, offering participants the chance to be featured by Instagram. Previous themes have been #WHPdressup, #WHPmirrorimage and #WHPkindness. To find out the latest theme see the Instagram account EOP Friday.
2. Capture a moment of self care you took for yourself with the hashtag #selfcare  
3. Finding autumnal shadows with the hashtag #chasinglight  
4. Look back at your Instagram analytics and find something that did well in the past, then repost using the hashtag #throwbackthursday  
5. Recognise something positive that happened to you today using the hashtag #todaysgoodthing 
6. Capture a moment of quiet using the hashtag #aquietstyle. You can read more on how to embrace these moments of quiet in our upcoming blog post.
7. For those that don't enjoy taking self portraits, capture your hands creating instead with the hashtag #handsandhustle 
8. Post a moodboard featuring all of your favourite inspirations using the hashtag #visualcrush. Don't forget to tag and credit all of the work you are using. This is a great way to boost your engagement and reach new viewers.
9. Scan or photograph a page from your notebook or journal using the hashtag #fieldnotes
10. Share your sunday morning using the hashtag #documentyourdays
For more ideas, follow us on Instagram @studio_1850 and let us know how you get on, or what your favourite hashtags for micro content are.
Return to posts