Thoughts to contemplate
At this difficult moment in life, where physical actions between many of us have been put on pause, the power of words and the human language has become even more meaningful. Those suddenly without the usual routine may have taken this period to perhaps slow down, be more present, and practice rituals such as reading, or writing letters to spend hours of the day. Many have been thrown off balance with childcare coupling with work and are seeking other's words to release that anxiety at the end of the day.... Others, on the front line, using all of their bravery, need words of encouragement and strength to keep going.
We are using this journal piece to talk to those who continually inspire us as creatives, asking them to share a small piece of writing or words that form a quote that they are connecting with at this particular time – thoughts we hope you'll resonate with too and can share with those that need them.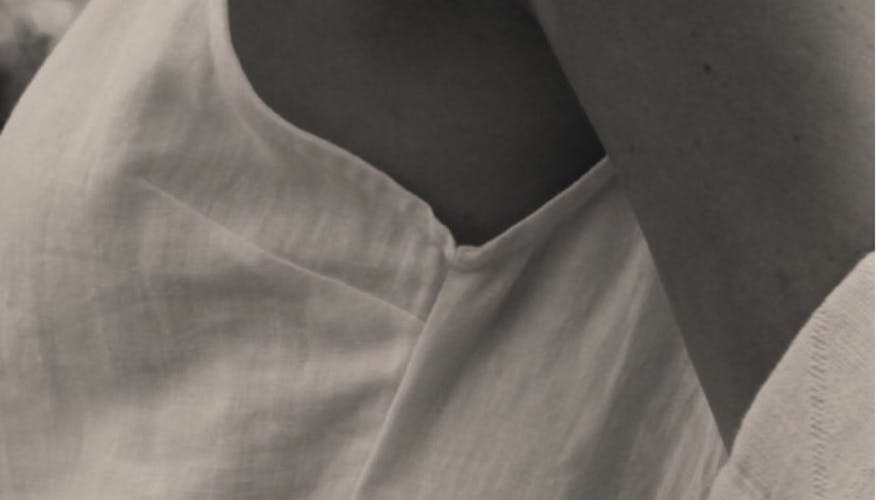 Marazul Clothing
@marazul.clothing / marazulclothing.com
"A certain darkness is needed to see the stars."
I guess the words can be interpreted in so many different ways, but I love the simplicity of the sentiment that in times of darkness there is always beauty. I don't know where these words originally came from but I have carried them with me for years, they seem even more relevant now than ever before.
__________________________
Ara the Altar
Lauren, @arathealtar / arathealtar.com
"A gift of time."
I used this phrase in a phone call with my mum. We talked about the sobering reality and scale of this global wave of change, and the unknown long term impact that lies ahead for our wider society. Fully aware of my own level of privilege, with a safe home and a supportive network, I know how incredibly fortunate I am. So when feeling overwhelmed or saddened by this experience, I return to the comfort of these four little words.
__________________________
Kitty Hillier
@kittyhillier / kittyhillier.co.uk
Our community (locally and online) has shown itself to be even stronger than I imagined, with so many generously sharing their knowledge, time and positivity. Encouraging the appreciation of small everyday details has always been a key part of my practice so I'm heartened to see that those now forced to slow are embracing moments to pause, noticing the spaces between, the movement of light and shadows, and finding comfort and healing in nature – sowing seeds and enjoying small outdoor spaces and birdsong more than ever before. There is an opportunity here for us all to reflect on the affect of technology on our lives and the impact we're having on our fragile planet, to reconfigure and "promote ecologically good ideas in the hope that these will prevail". (Bateson via Ian Pindar and Paul Sutton's translation of Guattari's 'The Three Ecologies') 
Also loved reading this extract recently... 
"Contemplate the fire, contemplate the clouds, and when omens appear and voices begin to sound in your soul, abandon yourself to them without wondering beforehand whether it seems convenient or good to do so. If you hesitate, you will spoil your own being, you will become little more than the bourgeois facade which encloses you, and you will become a fossil." Contemplate the Fire by Hermann Hesse, from The Analog Sea Review – No. 2
__________________________
Olivia Bush
@olivialucy.craft / olivialucycraft.com
I am a great lover of the outdoors and inspired by naturalists who live their life by nature. At the moment especially, I think we can learn a lot from our surroundings. During your once daily walk, or from the feeling of a pleasantly warm breeze through an open window; looking beyond our four walls gives opportunity for joy, and change. I stumbled upon this said by Dr Ruth Allen, outdoor therapist:
"At this time I'm not running for goals... No, I'm running because on balance it feels better to move, than not. And sometimes it feels needed to move with pace, than walk."
Right now, the outside is quiet and we have opportunity to be kind to ourselves and adjust to our own pace. Be it in an exploratory way, creatively, or to just sit with the stillness.
__________________________
Goodrest Studios
Rhona McDade, @goodreststudios / goodreststudios.co.uk
"This is not you, this is something moving through you, it can leave out of the same door it came in."
This quote from author and poet Cleo Wade and has been with me for a while now and has helped frame my feelings of anxiety in a way I didn't know was possible.
__________________________
Argoli
Jaye Taylor, @argilo_ / argilo.co.uk
"There is such comfort in the arrival of spring; the blossoms, the sun on my skin. I am observing the strength of the pull and energy of the seasons' change. Whilst this is always a beautiful time of year, watching the awakenings around us, this year these changes seem more poignant than ever. Brighter days help to bring lightness to our sunken spirits, and remove weight from our tired souls."
__________________________
Megan Riera
@meganriera / meganrieralettering.com
"What kind of world do you want to return to?"
Normal' life has been broken in so many ways, so let's imagine what we take with us into the future, and what we leave behind.
__________________________
Elaine at Studio 1850
@studio_1850 / @directing_elaine_michell
"If you want to know your past life, look at your present condition. If you want to know your future life, look at your present actions."
The final words of Padmasambhava... Whilst I have always held onto this for my own being, this seems more poignant than ever when looking at our humanity and world in its current being.
Return to posts